Pat Flicker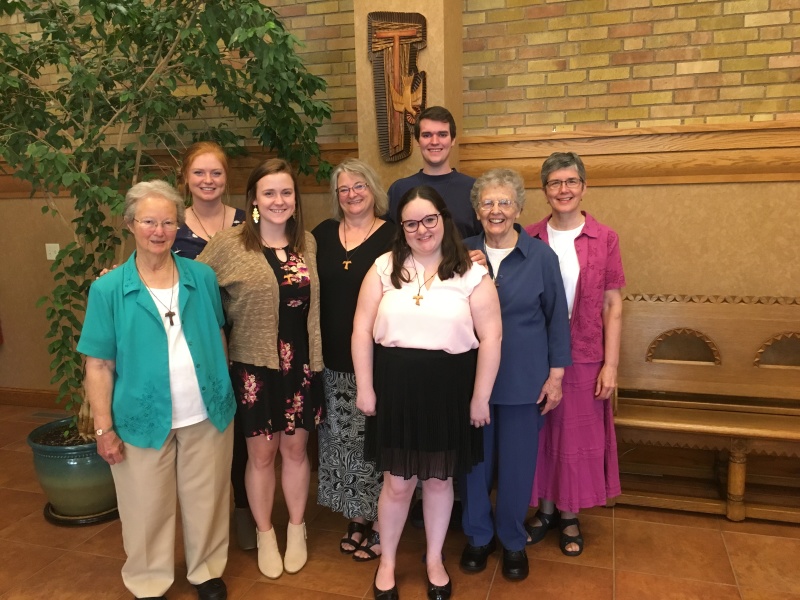 The new group of volunteers were commissioned at Mass last Sunday, finished orientation on Monday with a huge project at the Salvation Army, organizing backpacks and school supplies, and on Tuesday started work at their service sites. Please remember the volunteers and all those associated with the program in your prayers as they embark on the exciting year ahead. Pictured from left: Amanda Harrod, Pat Flicker, Kiera Reynolds, John Caleb Vacheresse, Heidi Hoslet.
Amanda Harrod, Polson, Mont., has a degree in public health and health science from Carroll College, Helena, Mont. She'll be serving homeless youth at the Youth House, a program of Catholic Charities. Amanda is excited to learn more about where God is calling her throughout this year.
John Caleb Vacheresse, Birmingham, Ala., was with the program two years ago. After studying art for the past year, he's back to serve at the Boys & Girls Club-Southside, hoping to make a difference in the lives of those he serves.
Kiera Reynolds, Durham, N.C., has a degree in psychology and Spanish from Siena College, Loudonville, N.Y., and will be serving at Anna Marie's Alliance. She's excited to see where God takes her this year.
Heidi Hoslet, Saugus, Calif., graduated from CSU Northridge with a degree in kinesiology. She'll be serving at St. Benedict Senior Center and is excited to be a part of an international faith community.