The Franciscan Sisters of Little Falls honored their 60th Jubilarians with a private celebration. Those being honored were Sisters Marjorie Bischoff, Joanne Klinnert, Juanita Mauer, Rose Margaret Schneider and Christelle Watercott. The sisters entered the novitiate at St. Francis Convent on July 31, 1958, and made their final profession of vows on August 12, 1963.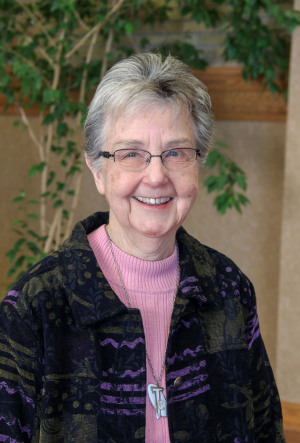 Sister Marjorie Bischoff
Originally from St. Cloud, Sister Marjorie began her ministry as an elementary teacher. She spent 17 years teaching in the schools of Fergus Falls, Alexandria, Morris, St. Cloud and Waite Park. After that, Sister Marjorie began parish ministry at Guardian Angels in Hastings as a pastoral minister and eventually gained experience in all areas of Church ministry over the course of nine years, including the experience of merging the two parishes of Guardian Angels and St. Boniface into one new parish—St. Elizabeth Ann Seton. She then moved to New Hope and became the pastoral care director at St. Joseph's for 25 years. Currently, she is looking forward to being able to slow down and live more contemplatively, as well as being open to continue to minister in new ways.
Sister Marjorie has reflected, "My life is graced and gifted as a Franciscan Sister in a community of women who love God, humanity and all of creation with Gospel values and the rule of Francis of Assisi. I give praise and thanks to God for all God has done and is doing in my life."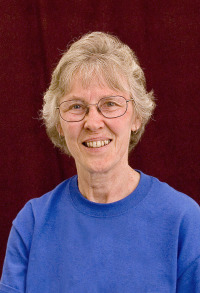 Sister Joanne Klinnert
A native of rural New York Mills, Sister Joanne's ministry started in nursing. She both worked as a nurse in St. Gabriel's Hospital and taught nursing in St. Gabriel's School of Nursing. She also taught nursing in Prestonsburg, Ky., for seven years. Later she served in Venezuela and Nicaragua, learning natural medicine, teaching health and assisting community building through women's groups, youth ministry and daily accompaniment. Sister Joanne also served five years in congregational Leadership. Currently, she lives and works at Sabbath House in Minneapolis, which is a gathering place for sisters and associates of the Twin Cities area for rest, renewal and quiet.
Sister Joanne shared, "At the age of 17, I began my journey in the congregation of Franciscan Sisters of Little Falls. This actually was a journey of faith since I knew very little of what was in store for me. I learned as I lived in common with so many other sisters. I'm still learning and I'm still grateful for the calling."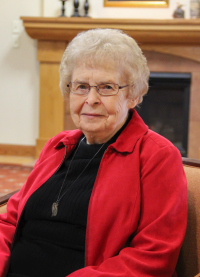 Sister Juanita Mauer
Born and raised in Fergus Falls, Sister Juanita has spent many years in the nursing field ministering at St. Francis Hospital, Breckenridge; St. Anthony's Hospital, Milwaukee, Wis.; St. Joseph Hospital, Dodgeville, Wis.; St. Joseph Hospital, Brainerd; and St. Gabriel's Hospital, Little Falls. She then ministered with candidates and temporary professed sisters for six years, while remaining as an on-call nurse at St. Gabriel's. Sister Juanita returned to nursing full-time at Pine Ridge Indian Reservation in South Dakota. Her nursing skills were invaluable in implementing the Strong Heart Program that evaluated cardiovascular disease of Native Americans. When that study was completed, she then was a hospice nurse in Chimayo and Santa Fe, N. Mex. She also served as lector, Eucharistic minister, member of the RCIA team and member of the liturgy committee at St. John the Baptist Parish in Santa Fe. She returned to Minnesota and ministered at an in-house hospice, Quiet Oaks, in St. Cloud.
Sister Juanita said, "God most certainly has blessed me in varied ways. As my life has unfolded, experiences I would never have dreamed of came my way through community, family and friends."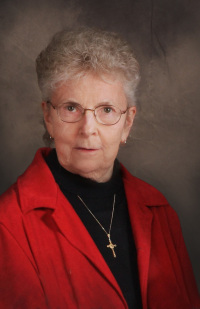 Sister Rose Margaret Schneider
Originally from St. Joseph, Sister Rose Margaret started her ministry as an elementary school teacher for seven years and followed that as an elementary school principal for another seven years. She then was called to serve as Vice President/Assistant Minister of the Franciscan Sisters for eight years. Making a switch to health care, she spent time at Trinity Hospital in Cudahy, Wis.; Franciscan Villa, South Milwaukee, Wis.; and then to Franciscan Sisters Health Corporation as Vice President of Mission Effectiveness for six years. After spending five years as the elected President/Community Minister for the Franciscan Sisters, Sister Rose Margaret moved to Richmond, Calif., and began teaching English as a second language to immigrants. She was then elected to serve as Vice President of the Franciscan Sisters for seven years and returned to Little Falls once again.
Sister Rose Margaret shared, "I love these words of Saint Francis, '...Inwardly cleansed, interiorly enlightened and inflamed by the fire of the Holy Spirit, may we be able to follow in the footprints of Your beloved Son, our Lord Jesus Christ, and, by Your grace alone, may we make our way to You...' It has been a joy for me to be walking in the footprints of Francis and Jesus, and with the Franciscan Sisters of Little Falls for 60 years."
Sister Christelle Watercott
A native of the Foley area, Sister Christelle's first 25 years as a community member were devoted to religious formation, education and ministry in the elementary schools of Our Lady of Lourdes, Little Falls; St. Mary's, Alexandria; and St. Mary's, Morris. She also became involved in a variety of parish ministries during that time such as religion teaching, liturgical music and adult education, to name a few. The following 25 years were involved in elementary education at St. Mary's, Morris; coordinator of pre-school and elementary religious education at St. Francis Xavier Parish, Sartell; and pastoral associate at Assumption Parish, Morris. Currently, she continues ministry in the Hospitality department at St. Francis Convent and Center.
Sister Christelle has reflected, "As I prepare to celebrate my 60th Jubilee, I am filled with gratitude to God for my parents and family, our Franciscan Sisters and the many people who have been a part of my life. As I move into the twilight years of my life, I sing and pray: "You are all I have, You give me all I need, My life is in Your hands, Oh Lord, My life is in Your hands."-- Psalm 16