The Franciscan Sisters of Little Falls will honored Sisters Louise Bauer and Charlene Grossman who celebrated 50 years as Franciscan Sisters on Sunday, August 6. A Mass of Thanksgiving was celebrated at St. Francis Convent, Little Falls, followed by a dinner and reception for invited guests. Sisters Louise and Charlene entered the novitiate at St. Francis Convent on May 31, 1967, and made their final profession of vows on July 19, 1975 and July 26, 1975, respectively.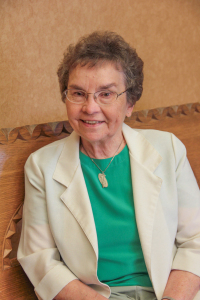 Sister Louise Bauer
Originally from the Rockville area, Sister Louise started her ministries in Occupational Therapy in Wisconsin and Minnesota. She has ministered in Tucson, Ariz., in religious education through the Urban Indian Apostolate in setting up three programs for the Tohono O'odham and Yaqui peoples. Following, she ministered at Our Lady of Lourdes Parish, Little Falls. Later, after receiving further education, she was part of a pastoral team for the five-parish cluster in the Catholic Area Parishes based in Benson, Minn. Making a career change, she is presently serving in clinical pastoral care at St. Therese Care Center, New Hope, Minn., while being a spiritual care assistant for the St. Leonard of Port Maurice Secular Franciscan fraternity in Minneapolis.
"Now in the latter part of my religious life," says Sister Louise, "I have come to another phase as I minister to the elderly as they face their final years dealing with the issues of disease, loss of memory, grief and confusion. I endeavor to assist them and their families as they come closer to meeting their Lord and accepting their issues at the final stages of life and death."
Looking back over the past 50 years as a Franciscan Sister she said, "I have been led to many places, met a great variety of people and have tried to serve the Church in various capacities. God has been there to lead me and has walked beside me and upheld me when the going was tough. God has given me a great religious community that has supported and guided me, as well as an extended family and friends over the years that I hold dear to my heart. Therefore, I can keep on saying, 'Yes, Lord, and thanks' as we journey into the future together."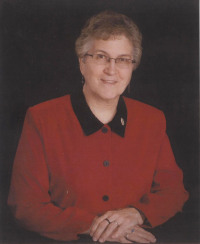 Sister Charlene Grossman
A native of Chokio, Sister Charlene's focus during her first 25 years as a Franciscan Sister was in the field of healthcare. She was a licensed practical nurse and chaplain, ministering in Onamia, Breckenridge, Moorhead and Fargo. She also served as Director of Pastoral Care for St. Ansgar Hospital in Moorhead and St. John's Hospital in Fargo; Pastoral Associate in Elizabeth; Chaplain for the Fergus Falls Regional Treatment Center; and is currently on the Board of Directors for CHI St. Francis Health in Breckenridge. She has been a member of the Elizabeth Lions Club for 22 years and has received numerous service awards.
Sister Charlene said, "I have good memories of all the places I ministered, however, Breckenridge was most significant to me. There were some challenging times, but I have lasting friendships that began there and the sisters I lived with are some of my best sister friends today."
She added, "Being a Franciscan Sister for 50 years is a blessing and a great joy. I am committed to follow the spirit of Francis and Clare, to live the Gospel joyfully and courageously, to seek solidarity with those who are poor and to embrace those who are marginalized. Simple acts of kindness, spreading joy, showing hospitality and love for one another is what I witness and experience as a Franciscan Sister. I want to thank my family, friends and my Franciscan Sisters for all of your love, support and encouragement for 50 years."
More Photos>>