The Franciscan Sisters of Little Falls will honored Sisters Alice Doll, Fran Kempenich and Annella Bieniek who celebrated 75 years as members of the Order on Sunday, August 6. These 75 years represent decades of dedicated service to the people of God in the spirit of Saints Francis and Clare of Assisi. A Mass of Thanksgiving was celebrated for them at St. Francis Convent, Little Falls, followed by dinner and a reception for invited guests. Sisters Alice, Fran and Annella entered the novitiate at St. Francis Convent on August 12, 1942, and made their final profession of vows on August 12, 1947. Together, they have seen many changes in the Church and the Franciscan Community throughout these 75 years.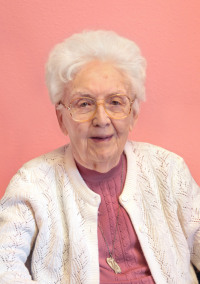 Sister Alice Doll
Originally from the Perham area, Sister Alice (formerly Sister Mary James) has ministered primarily in education. She taught religion, science and art at St Francis High School in Little Falls for 17 years. She then served as juniorate director at the Franciscan House of Studies in St. Paul, vocation director for the Franciscan Sisters in Little Falls, director of religious education in Morris and assisted in religious education in Chokio, Browns Valley, Dumont and Herman. Sister Alice was then asked to become director of religious education for the St. Cloud Diocese and served in that position for 19 years. She also helped establish the Franciscan Residence, a retirement home for sisters in St. Cloud.
Due to failing health, Sister Alice returned to Little Falls and joined the Angela Community at the convent. Of her time there, she says, "I get such good care here." When you ask her how she is, her quick response is, "I'm super!" The family of Sister Alice is so grateful for Angela Community and the wonderful spirit among the staff and sisters. They see the Franciscan values being lived out by all; it is a blessing to the family that Sister Alice is so content and happy.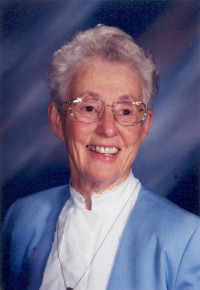 Sister Fran Kempenich
Born in Randall, Sister Fran ministered at Bishop Bartholome's residence in St. Cloud, as a head cook and house parent at St. Cloud Children's Home, as a cook and homemaker at St. Andrew's School in Elk River, as a cook and floor supervisor at St. Otto's Home and as supervisor of the convent kitchen in Little Falls. She was then sent to Peru to minister to the Amayra Indians. When she returned home, Sister Fran was deeply involved in the creation of Hope Community. She then moved to St. Paul to serve as a personal attendant for disabled Franciscan Sisters and then to Pierz and later to Little Falls, where she also provided assistance care for sisters.
As Sister Fran reflects on her life she says, "I look back with a heart full of gratitude. I am grateful for the many and varied gifts and talents God has blessed me with and am happy that I have been able to use these gifts in so many ways. I credit my parents with instilling in me the values of personal responsibility and dedication, qualities which have characterized my ministries. I continue to enjoy life and good health and look forward to many more years of fruitful service as a Franciscan Sister of Little Falls."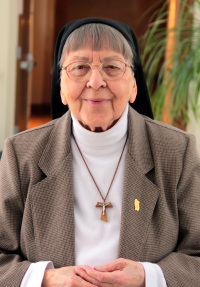 Sister Annella Bieniek
A native of Bowlus, Sister Annella spent the major part of her ministry in various health care facilities owned and/or operated by the Franciscan Sisters. She ministered in food service in Dodgeville, Milwaukee and South Milwaukee, Wis.; Wahpeton, N. Dak.; Breckenridge, Moorhead, Parkers Prairie, Perham and Onamia, Minn. She began her second career in activities, recreation and remotivation in South Milwaukee, Wis., and also in Onamia. Although she enjoyed that ministry, she felt called to something else—pastoral ministry. She entered her third career and served in Morris, Breckenridge and Moorhead, Minn. She also ministered at Unity Family Healthcare (St. Otto's Care Center, St. Gabriel's Hospital and St. Camillus Place). Sister Annella then ministered as a spiritual assistant to the Secular Franciscans in the Little Falls area and also went to Marshall, Minn., where she was a volunteer in parish ministry at the Church of the Holy Redeemer and served as a spiritual assistant to the Secular Franciscans in that area. Currently, Sister Annella stays active by attending meetings and praying for others in groups and individually.
As she looks back over her years of dedication to the Lord, she says, "My 75 years have been busy. Service to others took many hours each day, but I always have time to go apart to be with God to read Scripture and pray. I am filled with gratitude for God's goodness to me and for the support I have received from my community, family and friends. All I can say, is, 'praise God.'"
More Photos>>