Sister Carmen Barsody, OSF
In the past 30+ years our vowed community has been strengthened and enlivened by a committed relationship with more than 300 associates: men and women living in the United States, Colombia, Ecuador, Mexico and Nicaragua. Together we work to extend our Franciscan charism into the world, creating pathways for people of different faiths, ages and genders to live and serve together as a community, including:
♦ Faithful Fools Street Ministry in San Francisco, Calif.: Sisters and associates work in an impoverished area of the city, bringing people together from all walks of life, homed and homeless, to work for personal and social change.
♦ Mexico: Our sisters serve within the parish of San Rafael in Nuevo León, a poor, rural area. Their home is also a residence for up to 20 high school girls from poor families allowing them to attend high school and receive education in life skills, building self-esteem, and helping them see their potential as young women.
♦ Cumbaya, Ecuador: Casa Hermano Sol y Hermana Luna is the education center that trains missionaries in spiritual direction and the development of Base Church Communities.
♦ Nicaragua: Franciscan Associates created a primary school that serves 236 children from pre-school to 6th grade making it possible for students to study within their neighborhood. Associates also organize people to learn about consumer rights and critical issues, like privatization of water and domestic violence.
♦ Minneapolis: Franciscan Sabbath House in the inner city provides a space for quiet and renewal through prayer, reading, healing presence of plants and nurturing food.
♦ St. Cloud: Our Franciscan Community Volunteer program for young adults is grounded in Service, Community and Spirituality.
♦ Little Falls: The Franciscan Music Center, housed in our Motherhouse, offers music lessons to over 500 students from one of Minnesota's most impoverished counties. Its URock program is free to youth from 5th-12th grade with a special focus on helping them "turn to music" rather than violence.
Sisters and associates do extraordinary work person-by-person, act-by-act, grounded in Franciscan values, living the Gospel joyfully and courageously in continual conversion in the margins and mainstreams of our world.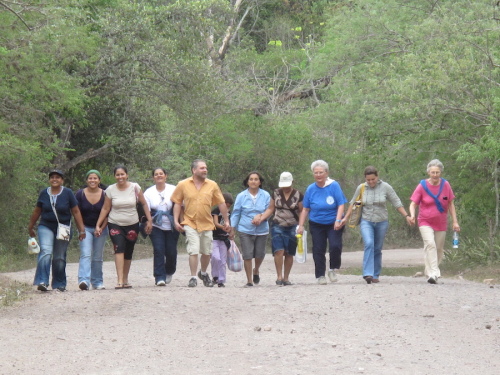 Sisters and associates in Nicaragua