The Franciscan Sisters of Little Falls announced the 2016 recipients of the Franciscan Earth Citizen award during the Spring Chorale Concert on May 1 at St. Francis Convent, Little Falls. Honorees include Sister Donna Zetah, OSF, and Franciscan Associates Karen Schellinger, Ramona and Russ Kadow.
With inspiration from Pope Francis' encyclical on the environment, Laudato Sí: On Care of Our Common Home, these recipients were chosen by how they live the values promoted by Pope Francis and held dear by the Franciscan Sisters. Specific values include respect for the integrity of creation, respect for all people especially the poor, generosity in sharing their gifts with others, appreciation for the beauty of the earth, responsible use of goods, engaging with environmental policies and efforts to live sustainably.
Sister Donna Zetah has a deep love for and dedication to serving our Hispanic sisters and brothers. She has lived out the Gospel by helping the poor and has worked to attain the common good as expressed in Laudato Sí. In 1968 as a missionary to the Altiplano of Peru, Sister Donna used her nursing background to assist those in need in South and Central America as well in the United States. Serving many years in the Camp Health Aid Program, Sister Donna travelled with the migrants and, with a listening ear, helped migrant workers as they followed the harvests. She has the ability to maintain contacts and friendships with the many individuals she has met over the years.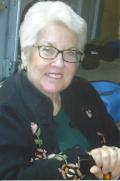 Karen and Francis Schellinger sold 102 wooded acres in the Avon Hills to the Minnesota Department of Natural Resources in 2006. This area has since become a state scientific and natural area called Avon Hills Forest SAN. At the time of the sale, Karen commented, "We want it to stay just as it is. We don't ever want it to change." Karen lovingly cares for numerous flowering plants and bushes that beautify her yard. Her husband Francis, now deceased, had great respect for wood and created numerous beautiful wood carvings. Their son John carved the beautiful wooden world that is near the chapel doors at St. Francis Convent, Little Falls. Karen exemplifies several principles of Laudato Sí: responsible use of the earth's resources, preserving the earth's gifts for the common good, setting limits and teaching clear-minded self-restraint, dialoguing on environmental policies, alerting us to the need for human beings to develop new lifestyles.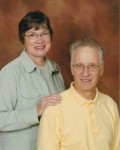 Ramona and Russ Kadow live with great love for nature and for our Earthly home. Their home was built by a river and their large garden provides food for their family. They have a special love for Saint Francis of Assisi and try to follow his example to respect, love and care for everything and everyone. They are thoughtful about the use and care of things, aware that the good of each one is connected to all. As teachers themselves, they continue to educate themselves, sharing generously their blessings and knowledge with others, both in word and action. Their lives express the challenge, peace and joy of trying to live justly, love tenderly and walk humbly with all.
Since 2009, the Franciscan Sisters have endorsed the Earth Charter as a way to educate others of the needs of our Mother Earth and the global community. For more information about the Franciscan Sisters and their ministries, visit their website at
www.fslf.org
.
Click here
to watch a video of the awards being presented.