Rick Dietz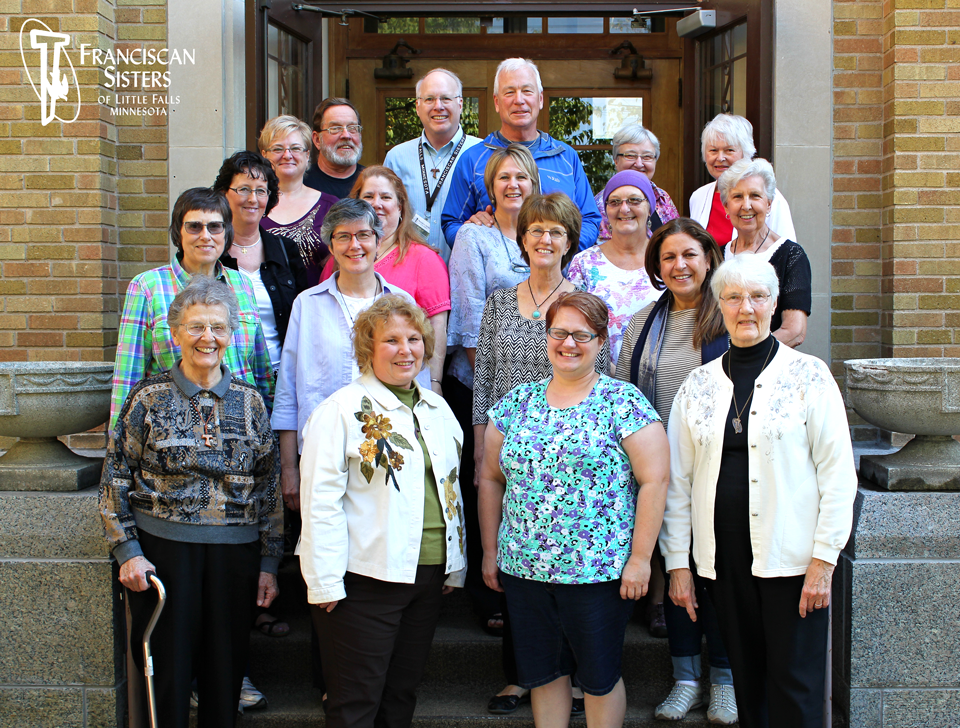 "Behold, I am doing something new, now it springs forth!" These words from the prophet Isaiah (Is 43:19) express the feelings of the members of the Franciscan Life Center's outreach committee. We believe God has begun a new thing.
A few years ago Franciscan Sisters Maristell Schanen and Rose Mae Rausch approached Geri Dietz, the minister for Franciscan Associates, about offering more opportunities for lay people to learn about Saint Francis and Franciscan spirituality. Follow-on conversations led to meetings. Meetings led to generating a committee which after time led to establishing an implementation team. Everyone involved felt that the new program would be a "blessing to the world."
The Engaging Franciscan Spirituality program, consisting of 20 sessions, is designed to introduce participants to a variety of prayer styles, build Fraternitas (community as sisters and brothers), and learn about Franciscans from a historical perspective. The heart of the program is in learning, experiencing and being able to articulate Franciscan spirituality. The program runs for two years, September 2015 through May 2017, covering the lives of Saints Francis and Clare of Assisi, Franciscan perspectives on the incarnation and its implication for daily gospel living, the Franciscan view on the Trinity and images of God, Franciscan charism, Franciscan outlooks on creation and the passion of Christ, and Franciscan approaches to peace. Sister Elise Saggau, Sister Michelle L'Allier, Geri Dietz and Rick Dietz are the presenters.
The one a month Saturday morning sessions take place at the Franciscan Welcoming House in St. Cloud and include a potluck lunch. In addition, three full-day retreats will be held at St. Francis Convent in Little Falls, allowing the participants to interact with the Franciscan Community and become familiar with the campus.
Following the first session the implementation team recalled all the various pieces that fell into place to bring this program to birth. As Saint Francis said "and God gave me brothers" the team members feel "and God gave us cohort participants." The dreaming, thinking and planning have come to fruition. "Behold, I am doing something new; now it springs forth!" (Is 43:19)
The Franciscan Life Center is a sponsored ministry of the Franciscan Sisters of Little Falls, Minnesota, located on the St. Francis Campus, Little Falls. For more information contact (320)632-0668 or email: franciscanlife@fslf.org
Photo Description:
Front row left to right: Sr. Rose Mae Rausch (team member), Kathie Pflueger, Deb Galvez, Sr. Elise Saggau (guest presenter)
Second Row: Lori Johnson, Sr. Michelle L'Allier (team member), Sandy Scholz, Brianda Cediel
Third Row: Moe Spanier, Geri Dietz (team member) JoAnn Dahl, Wendy Parks, Rita Feddema
Back Row: Pat Schlauderaff, Paul Schlauderaff, Rick Dietz (team member) Garry Dahl, Sr. Gloria Haider (team member), Nancy McCoy