Sister Elise Saggau
On Sunday, July 20, 2014, the first annual gathering of St. Francis High School graduates, former students, faculty, and staff took place at the Motherhouse in Little Falls. The goal of this event is to keep alive over the years the relationships formed at SFHS and to nurture and promote the Franciscan spirit that was instilled during those special high school years.

Over 200 persons came together to celebrate Mass at 11:00 a.m. Fr. Michael Kwatera, OSB, was the presider and Sr. Elise Saggau gave the homily. Graduates from various years participated in the liturgical ministries. After Mass, everyone enjoyed a delicious lunch in St. Francis Hall and an afternoon of intense visiting. Many took advantage of an opportunity to tour the former high school building and enhanced their tours with wonderful remembrances of what happened in this or that room many years ago.
At 4:00 p.m. the day happily ended with anticipation of participating again next year as this event becomes annual. It will be held on the third Sunday of July for as long as there are persons to organize it and host it. It will be advertised in Our Journey and on the FSLF website. Notices will be sent out only via email so please be sure we have your email address. Mark your calendar now and plan to join us next July 19, 2015.
Sister Elise Saggau's Homily: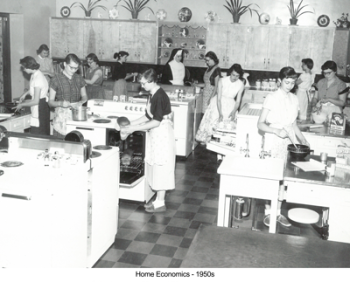 This is an impressive gathering. We span a time period from the class of 1935 to the class of 1977. We bring together around this table an enormous amount of human experience, joyful and sorrowful. We are loaded with memories today, memories that we cherish, memories of events that have made us what we are today. We bring all of these to the table of remembrance, the table at which Jesus said and continues to say: Gather around this table and here eat and drink in memory of me.
As Christian people, the memories of our own lives are intricately connected, intertwined, with that same Jesus Christ. In a very real sense, because at our baptism we became members of his body, what happens to us, happens to him.
So today, as we remember and celebrate, we do so in the common bond of love that makes us truly members of one another, truly sisters (and brothers), and therefore truly caring, not only about what has happened in days gone by, but about what is happening now.
The reading that struck me the most today was the one from Romans 8: 26-27. Paul is reflecting on how frustrating prayer can be. Yes, even Paul had trouble praying! He tells us that, in fact,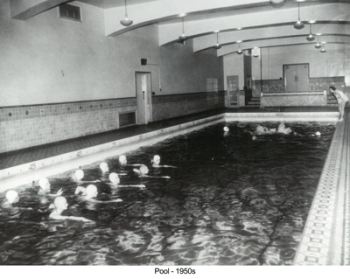 The Spirit comes to the aid of our weakness;
For we do not know how to pray as we ought;
But the Spirit intercedes with inexpressible groanings.
The Spirit intercedes for us according to God's will.
In other words, Paul is consoling himself and us with the thought that the effectiveness of our attempts at prayer is not dependent on our ability to pray well, because, in fact "we do not know how to pray well." Therefore, the Spirit prays for us.
As we look back over our lives, I'm sure we can remember many moments when we were forced to our knees for one reason or another because of some event that was just too big for us, just too painful, just too unacceptable, just too overwhelming for us to have any sense of control or even any sense of understanding. Each one of us has suffered inexpressible losses; we have felt pain in the deepest recesses of our being; we have experienced the terrible outrage and frustration that comes from our own powerlessness in the face of reality.
But, we have also felt overwhelmed at times by beauty and joy and happiness—new life happening in ways we had never imagined. We have been speechless at such times simply because we had no words to express what we felt. It was at such times that we knew the need to surrender to something greater than ourselves, to a Spirit that was more equal to the task of praying out our anguish or our awe or our thanksgiving.
Many years ago I ran across a beautiful prayer-poem that impressed me greatly. I think it is peculiarly meaningful for women, who often are caught up in situations in which we feel very powerless and perhaps even abandoned. It is called "For the Woman Who Asked Me if I Believe in God and If I Pray" and it was written by Kathleen Wiegner.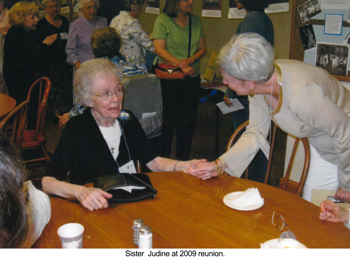 Yes, lady, in the bright red suit and careful grey hair, coming out of nowhere one Sunday afternoon, coming at me, I have taught my daughter that God is everywhere
even when she laughs
saying, "in my toast,"
taking a big bite.
God, lady, like sex, is something you can't avoid so you do what you can. Sometimes she thinks God is in a big airplane
digging the clouds
and an occasional glimpse
of the ground.
But prayer. That we haven't talked about because, yes, lady, I pray, like Christ himself prayed, in the garden, that last night, knowing what lay before, knowing but still hoping there was a way
out, praying for a way out, in sweat and darkness he prayed. Not the way they teach you: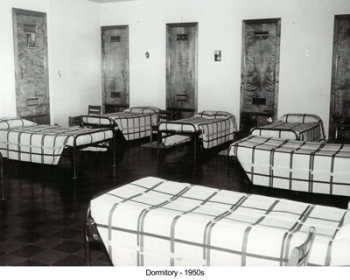 God bless mommy, daddy,
Bobbie and Jane.
And please, God, let me
have a pony for my birthday.
No one teaches you the other, the one you say, sweating in the dark, the only one you really need, hopeless and still hoping, on your knees, pinned there by what you know but still saying
"let it pass."
No, I will not teach my daughter how to pray. She will learn it herself. When the time comes.
Today, with these words of Kathleen Wiegner and the words of St. Paul ringing in our ears, I believe we can affirm that, over the years, we have all learned to pray. We have learned it through life. We may not know how to pray as we think we ought, but we have come to understand that surrendering to our own particular life is the way we open ourselves to the Spirit. And this Spirit, in turn, prays in, for, and with us with inexpressible groanings. Such a prayer is irresistible to the God of compassion whose Spirit this is. And so it is fitting that we gather here around this table of remembrance to begin our day together. Let us pray.
Prayer poem "For the Woman Who Asked Me if I Believe in God and If I Pray" by Kathleen Wiegner in Prayers for Today's Woman, collected by Candida Lund (Garden City, NY: Image Books, 1980), pp. 80-81.