Reception is still able to book your stay. Please call 320-632-0690
---
Step 1.) Open your Outlook email program.
Click on the "Calendar" icon in the lower left corner of the window.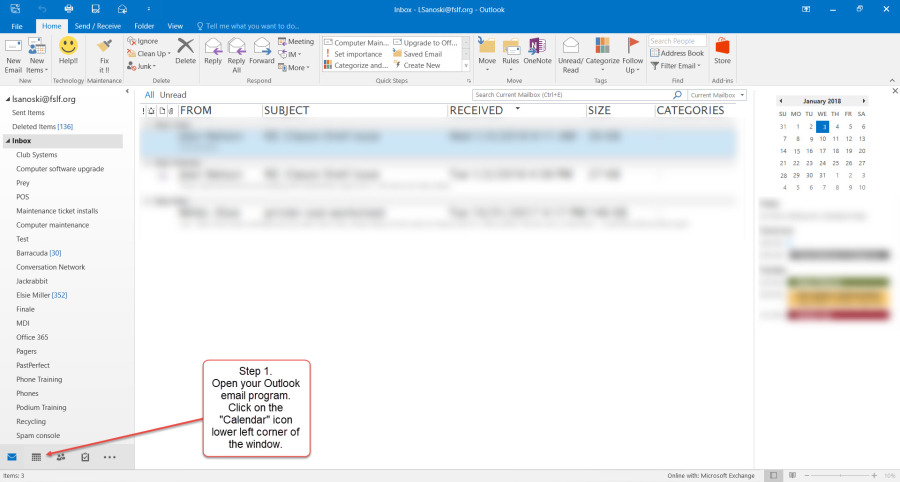 Step 2. Click "Open Shared Calendar"
Step 3.) Type in "Umbria"
Click "OK"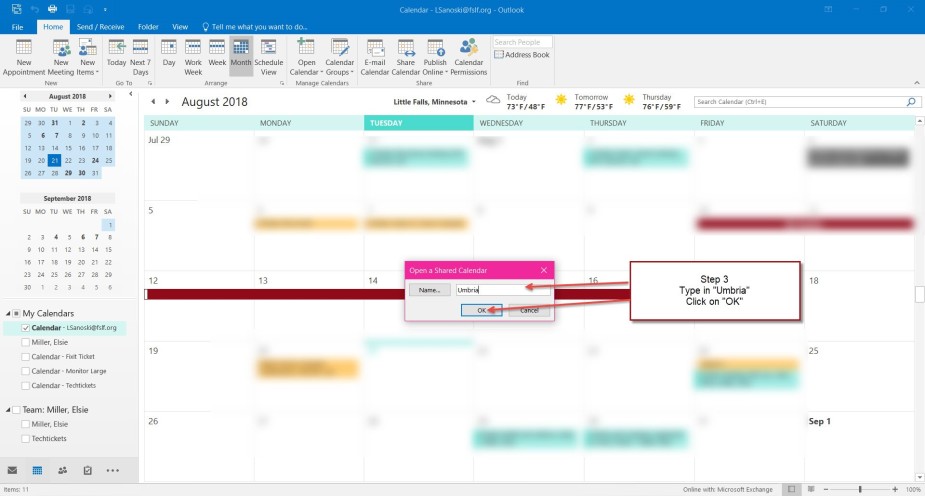 Step 4.) You will now have the Umbria and Ottertail shared calendar.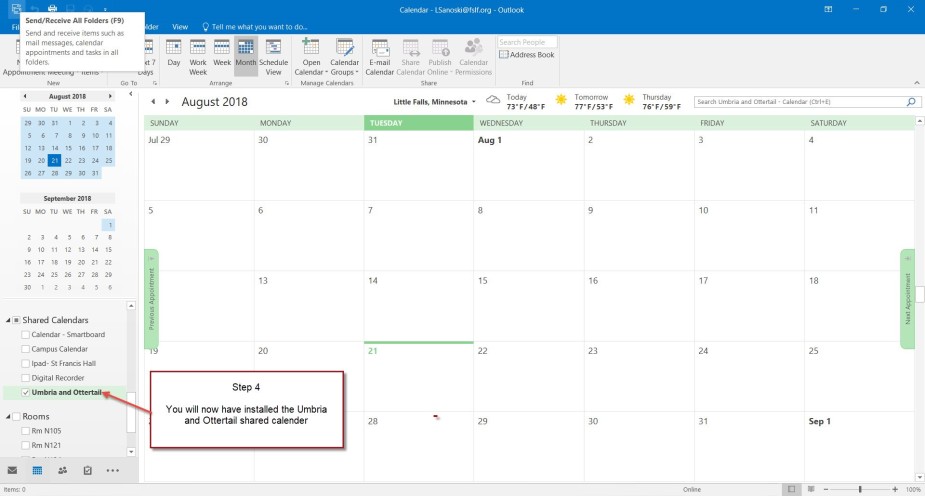 Please call Lisa 320.632.0679 if you have any questions.