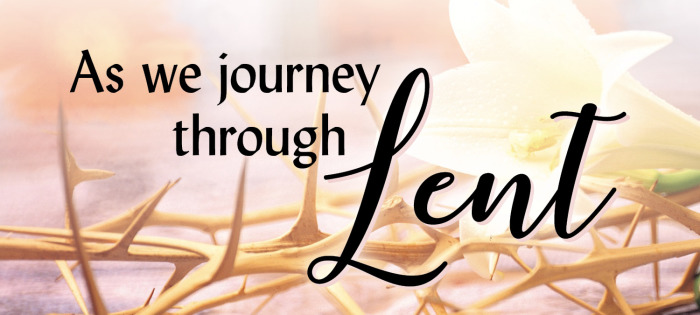 Sister Jan Kilian
Have you ever received a cross on Valentine's Day as a symbol of love, instead of a paper red heart?
I asked this question at supper last night. I didn't expect Luna's, "Yes, I got a cross for Valentine's Day just this year! We all got one this year because Valentine's Day was Ash Wednesday." How appropriate to be signed with the cross of Jesus on this day of love!
The cross on which Jesus died is the symbol of the greatest love anyone could have for us. We may be so accustomed to seeing a crucifix in church or in our home that we don't really see it. The instrument of Jesus sacrificing his life for us is reduced to being just another religious ornament—we miss the love it portrays.
Rick Dietz, director of our Franciscan Life Center, recently shared the Franciscan view of Christ's passion and death with a cohort of adult students who meet monthly to study Franciscan spirituality. Franciscan theologians, such as Saint Bonaventure and John Duns Scotus, are clear that Francis of Assisi saw the passion and death of Jesus in terms of love for all humanity regardless of whether we sinned or not.
We received a cross on our foreheads on Valentine's Day. God's participation in human suffering, God's com-passion, is the focus of Lent and Holy Week. Remember Jesus' words, "Unless a seed falls into the ground and dies, it remains but one grain. . . ." Through the gift of his dying, Jesus bears a bountiful crop of love.
This article is part of a series of Lenten reflections appearing in the Morrison County Record, beginning February 11, 2018.