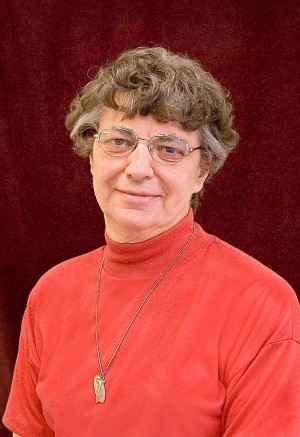 Little Falls, Minnesota............ Sister Donna Guyott, 77, died on March 11, 2018, at St. Francis Convent, Little Falls, Minn.
Donna was born on August 31, 1940, to Arthur and Florence (Carlson) Guyott of Oakes, N. Dak. She was the youngest of nine children, three brothers and five sisters. They lived on a farm and all the children helped with the farm chores. Donna and her siblings loved to play on a small ice pond between the home and the country school. Donna's dad played the violin and the banjo at barn dances. The entire family entered into these celebrations.
Donna graduated from Oakes High School and during her high school years worked at the Oakes Community Hospital. Although her older sisters became teachers, Donna chose to become an LPN. After completing the LPN course in Dickinson, N. Dak., she returned to the Oakes Community Hospital. The Franciscan Sisters of Hankinson, N. Dak., encouraged Donna to move to Little Falls. She worked at St. Gabriel's Hospital for a short time before entering the Franciscan Sisters of Little Falls.
Donna was accepted as a Franciscan Sister in August 1962 and was given the name Sister Mary Arthur. She made final vows on August 12, 1969, and returned to her baptismal name. Sister Donna was a Franciscan Sister for 55 years. She celebrated her golden jubilee in 2012.
Sister Donna ministered at St. Gabriel's Hospital, St. Otto's Home, St. Camillus Shelter and at Clare Residence (St. Francis Convent) in Little Falls. She also ministered at St. Michael's Hospital, Sauk Centre, Minn.; Franciscan Villa, South Milwaukee, Wis.; and at New Hospice Day Care in St. Paul, Minn. This ministry gave Sister Donna many opportunities to help others; that was one of her great joys in life. Residents and elder sisters knew her as a caring nurse. She especially loved working with younger children, a ministry she carried out in her later years.
Sister Donna enjoyed taking sisters and others to unusual places and seeing new and different things. She relaxed with jigsaw puzzles and playing Scrabble. She also made quilts, lap robes and other articles. Private and community prayer held a high priority in her life.
Sister Donna was preceded in death by her parents and siblings: Arthur, Dean, Annie, Lucille, Rosella and Mary. Survivors include siblings: Floyd of Minneapolis and Mildred Thompson of Oakes, N. Dak.; nieces and nephews and her Franciscan Community.
A Mass of Christian Burial will take place at St. Francis Convent on Saturday, March 17, at 11 a.m. Friends may call at St. Francis Convent on Friday, March 16, from 4-8 p.m., with a Franciscan prayer service at 7 p.m. and from 8:30 a.m. until the time of the funeral on Saturday at 11 a.m. Arrangements are by Shelley Funeral Chapel, Little Falls.
Donations to Franciscan Sisters Ministries preferred.