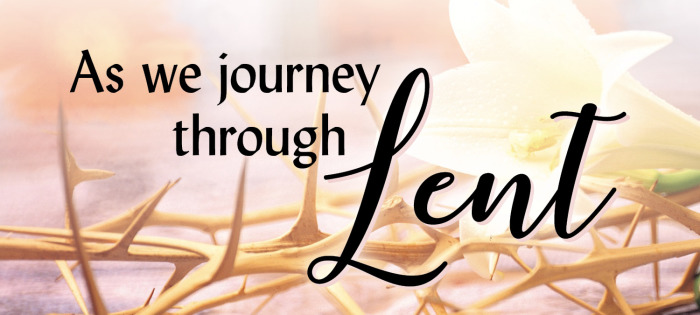 Sister Jan Kilian
Telling you for the umpteenth time
"How many times must I tell you?!" Do you recall hearing those words addressed to you? "Wipe your feet." "Put your dirty dishes in the sink."
The 4th Sunday of Lent is called "Gaudete" (Rejoice) Sunday. Rejoice because in today's Gospel we are told God so loved the world that the Son of God came to be the Light we need to see the truth of God's love. Did you hear that today? This Light shines on the truth so we can believe in God's love for us.
"The Light shines on the truth?" What truth? This truth: God loves the world so much that Jesus came so we will be sure to see God's love. How many times must you be told?
Once when Zacchaeus heard Jesus speaking to a nearby crowd he climbed a tree in order to see and hear him. Jesus, touched by the effort of this outcast, invited himself to Zacchaeus's home. Zacchaeus didn't have to be asked twice but scurried down to prepare for the visit. Light leads us to this marvelous truth: even though we might be scoundrels, we are loved.
Jesus isn't the only one called to be Light. We who are one with Him are Light for the Zacchaeus outcasts in our midst. Recently I spoke about homeless outcasts with Ramona from A.R.I.S.E. A.R.I.S.E. is an organization which helps Mexican immigrants to help themselves when they come to the United States. As an advocate for immigrants, Ramona went to Washington, D.C. There in D.C she was shocked to see many homeless people, some even close to the White House. She said we would not see this where she came from in Mexico; there, if anyone loses their home, someone (and it need not be a relative or friend) will take them in.
God so loved the world that God sent Jesus and Jesus now sends you. How many times must you be told?
This article is part of a series of Lenten reflections appearing in the Morrison County Record, beginning February 11, 2018.