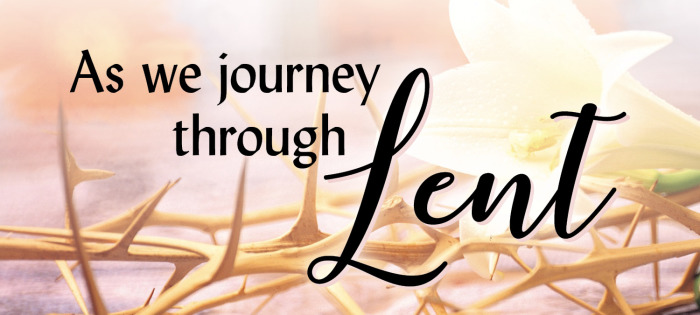 Sister Jan Kilian
A Samaritan in your life?
Have you ever crossed the street to avoid someone you don't want to see?
In the Gospel for this third Sunday of Lent we read Jesus left Jerusalem in the south and traveled to Galilee in the north. Samaria was midway between Jerusalem and Galilee. At the time, when Jewish purists made this journey they crossed the Jordan River to avoid contaminating themselves traveling in the land of the Samaritans. Jesus, however, did not cross the river but traveled through Samaria where he visited with the Samaritan woman we read about today in John's Gospel 4:5-42.
Religious beliefs, as we know in our own experience even today, are often a source of divisions among people. The Samaritans were a racially mixed society with both Jewish and pagan ancestry who lived in the Northern Kingdom of Israel. They worshipped Yahweh but their temple was on Mount Gerazim instead of on Mount Zion. Because of their imperfect adherence to Judaism and their partly pagan ancestry, Samaritans were despised by ordinary Jews. (https.//www.christiancourier.com/articles/282-Jesus-and-the-Samaritan-woman) The Samaritans also harbored antipathy toward Jews as we saw in another trip to Jerusalem when Jesus "sent messengers ahead of him. These set out and they went into a Samaritan village to make preparations for him, but the people would not receive him because he was making for Jerusalem." (Lk.9:52-53)
Jesus became one with us to unite us together with himself to God. Jesus came to heal our divisions. Jesus repeatedly shows us how to love others who are not like ourselves. The gospels are filled with examples and parables of how to love our neighbor as ourselves. Lent is a time for us to cross the street, cross the river, cross whatever boundary we set, not to avoid someone but to understand what we have in common.