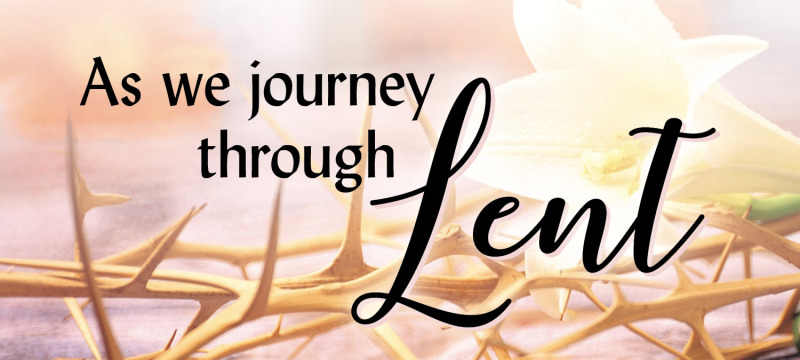 Lent: the church's springtime
Sister Jan Kilian
How have you kept your New Year's resolutions? Most of us don't do well in that arena but we still have the audacity to make resolutions for Lent! Growing up, my family had a Lenten practice of "eat no candy"; however, we continued to receive candy. My sister and I each had a shoebox in which we saved candy until Holy Saturday. We vied with each other to see whose box had the most.
Decades later, we read the Gospel from St. Matthew on Ash Wednesday: Jesus said to his disciples: "Take care not to perform righteous deeds in order that people may see them. . . . do not blow a trumpet before you . . . to win the praise of others. . . . When you pray, go to your inner room, close the door, and pray to your [God] in secret. And your [God] who sees in secret will repay you."
Traditionally, we associate Lent with performing acts of penance in preparation for Holy Week and Easter. We fast from food and some other pleasures and give more time to prayer. The editors of Bread and Wine, Readings for Lent and Easter* beautifully describe Lent as a time of opportunity. "It is meant to be the church's springtime, a time when out of the darkness of sin's winter, a repentant, empowered people emerges. . . . a joyful season." "Our self-sacrifices serve no purpose unless, by laying aside this or that desire, we are able to focus on our heart's deepest longing: unity with Christ. In him—in his suffering and death, his resurrection and triumph—we find our deepest joy."
Physical fasting can be spiritually productive when it is done in concert with prayer. Lent is not a time to diet to lose weight, but rather Lent is time to gain weight spiritually: a time to feed our spirits at least three prayer meals a day focusing on Christ. Our Easter joy will be unimaginable, a shared joy with each other . . . and no comparing who has the most.
*Bread and Wine – Readings for Lent and Easter p. xvi, Plough Publishing House, 2003
This article is part of a series of Lenten reflections appearing in the Morrison County Record, beginning February 11, 2018.