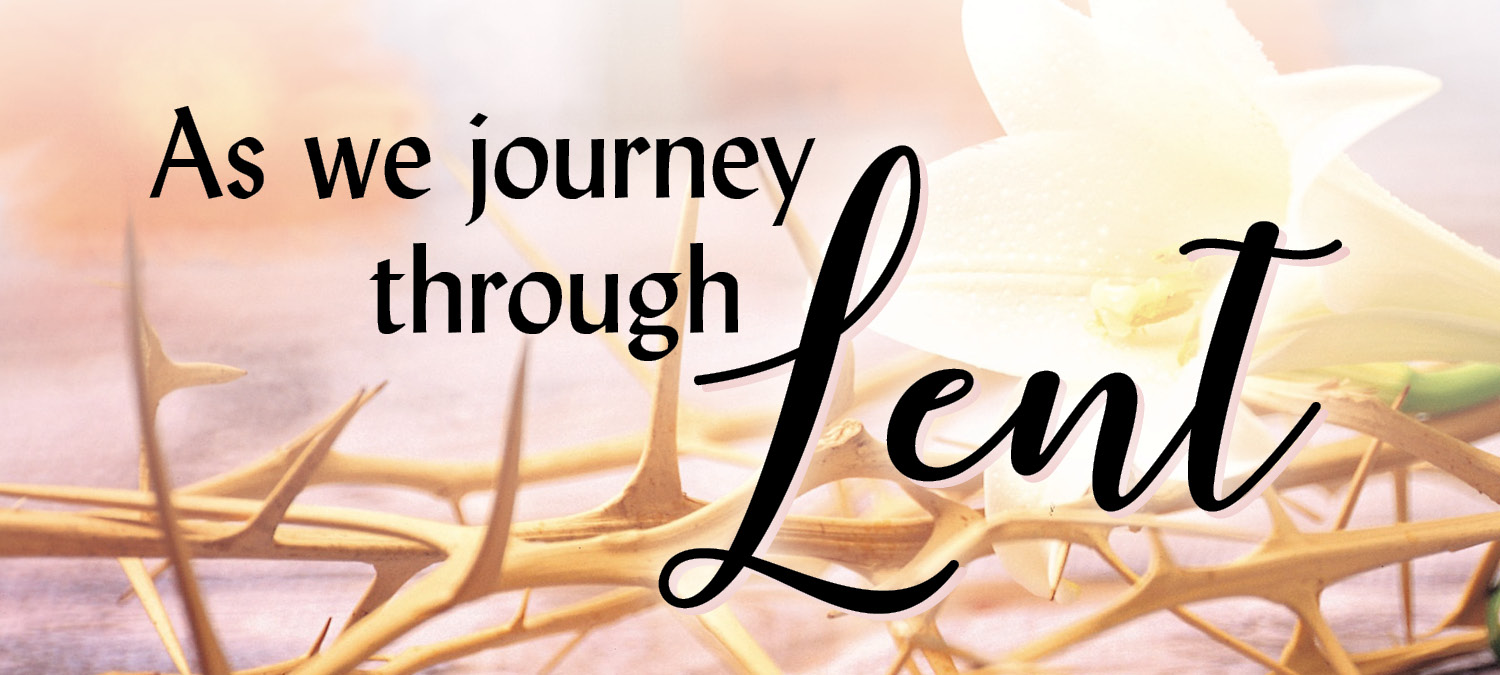 Thinking ahead to Lent
Sister Jan Kilian
"Return to me with your whole heart." Joel: 2:12
Return to you? Return? Where do you think we are? We're in church. What do you mean, return to you? Could you send us a map? The scripture readings from Joel and others convey your message, "Return to me with your whole heart." You keep saying this. Are we not turning toward you? Or is it the "whole heart" part that we don't get?
In the Christian tradition, we celebrate Lent as a 40-day preparation for Easter. "Lent" comes from an old English word lencten related to the word lengthen. This relates to lengthening of the day, i.e. springtime. Easter is springtime in our lives when we open ourselves to the light of Christ.
In the early church the baptism of Jesus was celebrated 40 days prior to Easter on the 6th of January, the Epiphany, when John the Baptist baptized Jesus in the Jordan River. After his baptism, Jesus went into the desert to pray and fast for 40 days. (Matt. 4: 1-10) With Lent, we celebrate 40 days as a commemoration of Jesus' 40-day fast and his experience of overcoming the temptations in that desert, temptations to wealth, glory and power. At Easter we share what He chose in the desert: dependence on God, humility and obedience to God's will.
Lent dates back to the Church Council of Nicaea in 325 when it was associated with preparation of candidates for baptism, who were to be baptized on Easter. Forty days of prayer and fasting were part of preparation for entering into new life with Christ. They were received into the community and continued to grow as disciples doing the works of Jesus and spreading the gospel "with their whole heart."
This year's Lent calls us to look to the Gospel for the map of returning to God with our whole heart. Where have we been? For one thing we've been busy with the news of our world: budgets, conspiracies, walling off our borders, sex scandals, war—you name it.
Joel is right when he says we need to turn around. Sharing our bread with the hungry, living the Beatitudes and being the salt of the earth as set out in Matthew 5 are not in the headlines. Most likely the headlines of our news will not change much in 40 days. But how can we change? What evidence do we want to see that we have made some small correction in the upcoming 40 days? Set your GPS.
This article is part of a series of Lenten reflections appearing in the Morrison County Record, beginning February 11, 2018.