Pat Flicker, director
The Commissioning Mass for the new group of Franciscan Community Volunteers took place August 20. For the year ahead, the volunteers have chosen the dragonfly, which symbolizes change and transformation in the perspective of self-realization—the kind of change that is rooted in the deeper meaning of life.
Already, the volunteers have a week of service under their belts, including helping out at the open house for the new COP House in St. Cloud. Once again, I am amazed at how blessed we are with the young adults who have made their commitment to serve.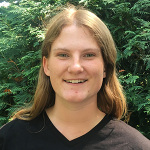 Catherine (CJ) Pettinger is serving at Rural Aids Action Network. She recently visited a half-way house for people struggling with drug addiction. She helped with an HIV/AIDS presentation and was overwhelmed at how the people talked about overdosing multiple times like it was no big deal and the fact that treatment was working for them because they finally chose it. It made her realize that each person has a story to tell, a story of hardship, loss and love. She also talked about how blessed she was to have the family she has.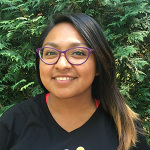 Stephanie (Luna) Luna is serving at the Boys & Girls Club and helped serve 220 lunches the other day! She comes home exhausted and exhilarated! The young girls love her! She will be helping put together a new program where the youth at the club go out and volunteer. How exciting is that?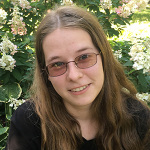 Anna Taylor is back at Mid-MN Legal Aid and is happy to report that her brain still remembers all the mountains of forms! She has already been to Cold Spring for outreach and is using her Spanish skills constantly.
Visit their website for more information>>
Follow the Franciscan Community Volunteers on Facebook>>