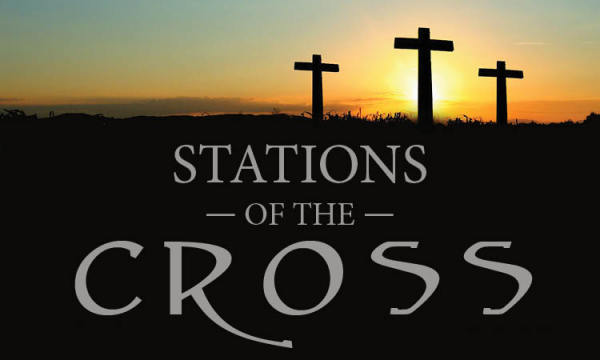 Welcome to our newest series of posts. For the next 14 days on Facebook, we will be posting reflections on the Stations of the Cross. Sr. Joan Tuberty, OSF will offer her reflection on each of the stations. We will also have pictures of the Stations of the Cross from our Sacred Heart chapel to accompany her reflections. Today we begin with a look at the history and Franciscan influence on this devotion.
It seems the devotion of praying the Stations of the Cross has become a standard tradition during Lent for most Catholics. But it wasn't always that way. In fact, it was through the influence of Franciscans that it came to be at all.
Until the 14th century there were no Stations of the Cross. In 1342 the Franciscans were given "custody" of the holy sites in the Holy Land by Pope Clement VI. It was shortly thereafter we have documents that speak of pilgrims praying at "stations" or stops along the streets of Jerusalem. William Wey, an English pilgrim, visited the Holy Land in 1462, and is credited with the term "stations." While over the years pilgrims prayed at these stations and received special blessings while doing so. Franciscans knew that only a relative few of the faithful would be able to visit the Holy Land and walk the streets of Jerusalem.
In 1686 the Franciscans petitioned to Pope Innocent XI asking for permission to erect Stations of the Cross in all of their churches. The Franciscans request was granted (after the pope's personal travel to the Holy Land). Thus, Stations of the Cross were only permitted in Franciscan parish churches at this time. In 1731 Pope Clement XII permitted other churches to have the Stations of the Cross erected as long as they were put in place by Franciscans. It was at this time that the number of "stations" were set at 14. It wasn't until 1742 when Pope Benedict XIV exhorted all priests to have stations in their churches. In 1857 permission was given to churches in England to install Stations of the Cross even without the availability of Franciscans to do it. It wasn't until 1862 that all restrictions were removed and it was permitted that any church could erect the Stations of the Cross, without the need for Franciscans to do so, as long as the local bishop approved.
As you can see, Franciscans were instrumental in the development and the spreading of the devotion of the Stations of the Cross. I hope that as you join your church members in praying the Stations of the Cross, you might remember the role Franciscans played in its inspiration and development.
We invite you to check back each day for a new reflection on each Station of the Cross by Sister Joan Tuberty.
http://bit.ly/2opmr2X