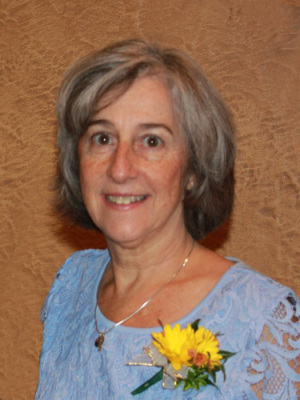 I am Michele Rosha, chaplain for
Catholic Health Initiative St. Gabriel's Health
(CHI SGH). St. Gabriel's now offers a new service to its patients, staff and community: a prayer team of seven commissioned to provide Christ-centered care to people who are hurting.
Many times we find that, after pain medications, treatments and rest, there remains a pain that just can't be named. St. Gabriel's prayer team provides prayer support for the gap in between.
How did this begin? One day the young man who works across from me said: "Michele, I feel like we should be praying for people." That was the beginning, and one year later we are praying in the chapel every Wednesday at 9 AM. We pray with patients in their hospital room or invite staff to call us to their location.
When we were commissioned to this ministry on May 18, 2016. The reading was from Matthew's gospel on sending forth to go out and pray for the sick. We felt affirmed by the timing of our work and this Gospel call to prayer and going forth.
This additional layer of prayer with the prayer team is multi-denominational. We address our differences respectfully and with understanding of how approaching prayer can be very individual. Keeping Christ Jesus at the center of all we do, we honor the Catholic tradition of CHI SGH and hold each person with whom we pray through the support that is most meaningful to them.
It has been an honor to be called to pray in special areas, including CentraCare Dialysis to support patients who are going through a particularly rough time, as well as other locations to pray for relatives of co-workers. We also do our best to stop when we see someone is hurting and offer prayer throughout the day.
God does not limit the call to prayer and we are willing to be available wherever and whenever we can be of service.
(To make a confidential request of our team, you can call 320-631-5619.)
We look forward to praying with all those in need.
HOPE, LOVE, JOY and PEACE!
Thank you, Michele, for reminding us
that prayer is a partner in healing
all wounds, visible and invisible.