AS Arlen Casco, Nicaragua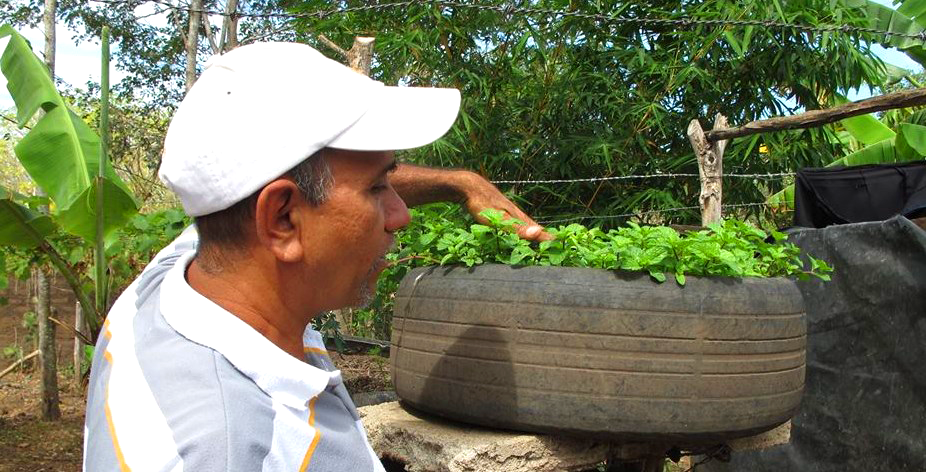 AS Ramón Zamora is one of the Faithful Fools and a Franciscan Associate in San Diego, Nicaragua. AS Martha Fuentes, his wife, invited him to join the Fools and since then he learned to identify with the condition of his community members, to socialize with them and to help.
"In the beginning" he remembers, "the Faithful Fools from San Francisco, Calif., and Managua visited San Diego and stayed for three days. Each visitor stayed in different homes and shared their customs, culture, circumstances, etc. We formed great friendships that have lasted in both good and the most difficult times.
"Being a member of this group also means offering a helping hand in Managua. Before, when we got sick, it was very difficult for us to go to Managua—to travel from here to there, take buses, find lodging, etc. Now if there's a problem, we communicate with the people in Managua and we are always together, no matter what. We feel the support and it is a beautiful relationship." He enthusiastically remembers when he experienced the sea, which he never thought he would enjoy.
Ramón and Martha's family has grown with the arrival of their first grandchild, Danna, daughter of AS Karen Zamora, who recently made her commitment to the Franciscan Community.
Ramón has a great sensitivity and spirituality and works for the protection of the environment and sustainable development in his community. Currently he promotes the use of organic fertilizers on the land, because most of the population in San Diego is engaged in agriculture.
"We are looking for a way to help the earth without using chemicals, without damaging the land," says Ramón. Using different types of compost prepared with rice husk, ash, black earth and debris from the beans, the harvested crops are healthier to eat. Other composts are made with molasses, yeast bread, buttermilk and ground coal. They are choosing to reuse plastic bottles and discarded tires and to plant vegetables and ornamental vegetation to beautify the surrounding houses.
Ramón is even starting aquaculture (breeding of ornamental fish). He has gotten about 300 fish to reproduce in a hand-made pool. He cares for and nurtures these fish which serve to support his family and community.
He says he feels grateful to God for allowing him to join the Faithful Fools and the Franciscan Community. Being part of this larger community has led him to see many aspects of their life differently and to work together.