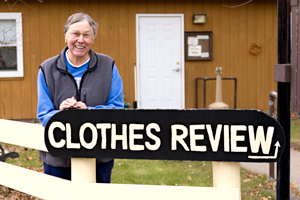 My spirit is truly full of praise and gratitude to all the people who have come to support us at the Franciscan Sisters' Clothes Review – in bringing clothes for us so we, in turn, can help others in their need.
I am truly thankful to all the volunteers who have given so much to assist in the work that was so lovingly carried out. I say "God bless everyone" for the support given to us Franciscan Sisters to make our ministry for all these years such a blessing for those who came.


I rejoice in what we did and thank you to all. Now it is our turn to bless the Boys and Girls Club and their New 2 You shop. They will carry on the tradition of helping others in this community and beyond. Thank you.


Sister Mary Blase Kulzer
FSLF Clothes Review Manager for 17 years