With the cold and snowy weather lasting later than usual, some blood drives have needed to be cancelled and as a result, the current supply of blood is low.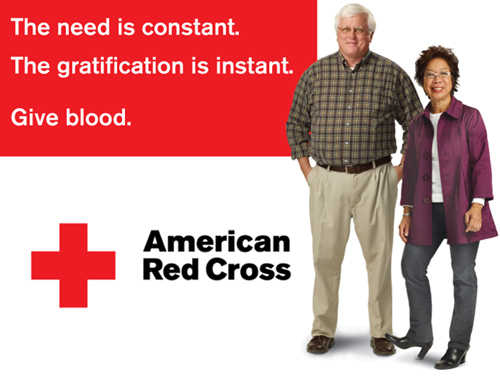 During the month of May with Memorial Day activities and an increase in travel, a greater supply of blood will be needed. May is also traditionally one of the toughest months for Red Cross blood collections so let's get a head start and increase the blood supply. Remember that the need for blood knows no season. Hospital patients need blood transfusions for elective and emergency surgeries and for treatment of chronic illnesses every day of the year.
To help boost regional blood supplies in May, the American Red Cross has scheduled a Bloodmobile at St. Francis Convent, Little Falls, on Tuesday and Wednesday, April 8-9, 1-7 p.m., and Thursday, April 10, 8 a.m.-2 p.m. Anyone who is at least 16 years of age (please bring a parental consent), weighs at least 110 pounds and is considered to be in good health may be eligible to donate blood. There is no upper age limit and the time commitment is minimal. Let's reach our goal of 250 units, which can only happen with willing donors like you.
For more information or to make an appointment to donate blood, contact Sister Julien Dirkes at (320)632-0663.