Pat McCloskey, OFM, in his article, "Lenten Help From Francis of Assisi,"* wrote of Francis' practice of observing three lents. McCloskey then identified three questions explored ever more deeply by Francis. We asked three Associates to reflect on one of these questions. What follows is the fruit of those reflections.
Who Is God for Me?
—Associate Iris Prieto, Venezuela
From a young age I discovered my ability to teach profound truths in simple ways. It was a charism, so I always offered it for service. When it was time to choose what to study in college, I decided to increase the gift given by God and study to be a teacher.
For me, God is the Divine Master. I should be at His feet, as a disciple, every day, listening for what He wants, looks for, wishes. I do this not only for me but also for the people I teach: my children, students or members of CEBs.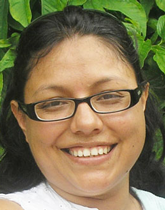 Do I truly recognize how deeply and unconditionally God loves each person?
—Associate Vilma Zambrano, Ecuador
God is infinite love who gave His life for all humanity. This is living proof that God loves no matter what, even our worst enemy. I am called to love like that, day by day.
I remember our Franciscan Sisters, Bertha Gerads and Ramona Johnson, sharing and living with the marginalized and disenfranchised of our area. They gave completely and freely, sharing the poverty and motivating life changes through their love, devotion and prayer.
This experience helped me in my life as a mother, wife and partner to accept our strengths and our flaws, and see in each one the face of Jesus; to breathe deeply and sometimes give in; to promote peace. God loves everyone and always invites me to do that with both family and strangers.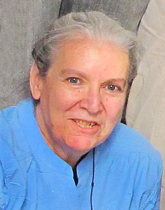 Who Am I Before God?
—Associate Melissa Fafarman, California
If I believe that God is ever-present because there is no thing, no part of being that is not made of God, then when am I ever out of the presence of God? I am often out of presence myself--involved in self-pity, self-righteousness, self-hate.... Jesus tells us the Kingdom of Heaven is within. The prophet Amos tells us that God asks us to walk HUMBLY with Him.