Submitted by Deanna Boone, CRD
Sister Julien Dirkes and Celo V'ec are among those featured at the "Faces of Morrison County" photo exhibit at Great River Arts Association located in downtown Little Falls. It's a collection of black and white photos of local people with brief biographies and quotes. Biographies also include some of our donors, volunteers and associates!
Additional photos of sisters will be in an accompanying photo album prepared by Kris Vonberge of the Little Falls Convention and Visitors' Bureau.

The exhibit will be displayed from November 20-January 4, with a reception on Saturday, November 30, from 5-7 p.m. For more information visit www.greatart.org.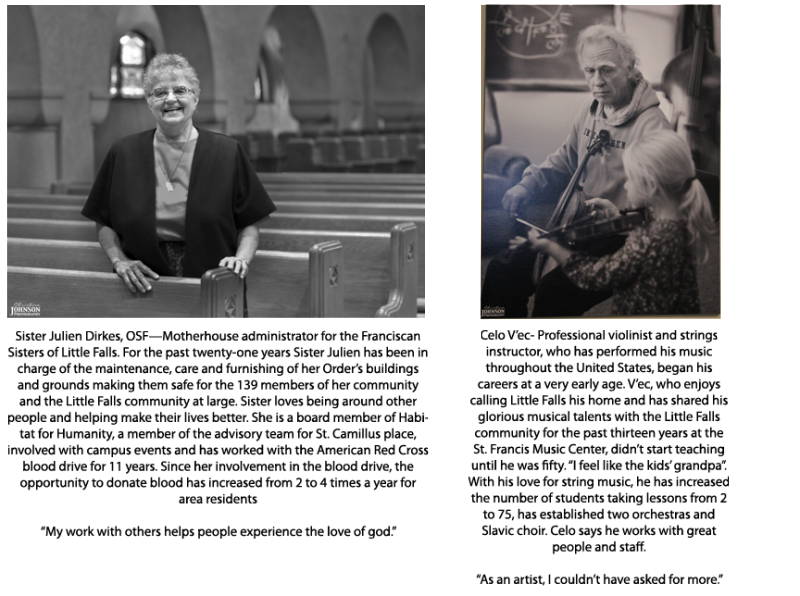 Photos taken by Christina Johnson Photography: www.christinajohnsonphotography.com