The Franciscan Sisters of Little Falls invite the public to attend a retreat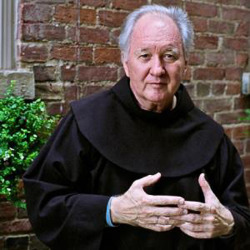 entitled, Our Evolving Images of God: Oh How We/They Have Changed, on Monday, January 13 (7 p.m.) – Sunday, January 19 (12 noon), 2014, at St. Francis Convent, Little Falls.
It seems everything today is changing. Yet, there is a natural tendency to hold onto things as they are. Our image of God tends to be one we hold onto as did the Israelites in biblical times. Should our image of God be unchangeable? Father John Quigley, retreat director, explores the various images of God using scripture as a guide. Father John will assist participants in exploring images of God, the life experiences of the chosen people (Israelites) and how they changed their image of God through the exodus and other experiences. Participants will have an opportunity to search their lives reflecting on how experiences changed their image of the Divine. Looking to the future, participants will further investigate experiences they anticipate and whether or not they will be open to new images of God.
Father John is an experienced retreat director, Assisi pilgrimage leader and is internationally known for his peace, justice and integrity of creation work. He also has worked in Geneva, Switzerland, as director of Franciscans International, a non-governmental organization at the United Nations, where he coordinated work for the promotion and protection of human rights.
Cost: $400 (Includes room and board, 3 meals a day, and two snacks a day, and presenters fee) Commuter rate $120. To pre-register by December 11, or for more information, contact the Franciscan Life Center at (320)632-0668 or email: franciscanlife@fslf.org; www.fslf.org.