Franciscans Contemplating Continual Conversion in the Fall of Life
July 25 - July 31, 2014
St. Francis Convent, Little Falls
The aging process allows us to accumulate wisdom which, in turn, gives us a rich opportunity to create a new way of being and of praying as faithful Franciscans. As our lives accumulate wisdom and age we have a rich opportunity to create a new way of being and praying our lives as faithful Franciscans, moving from a spirituality of doing to a spirituality of being. Through story, music, prayer and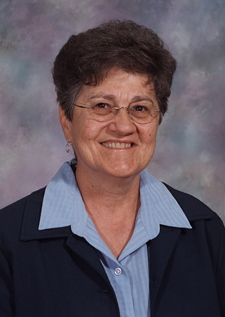 reflection, we will explore our good God's invitation to enter the beauty and goodness of the Sacred Ordinary of our wisdom years! Come and reflect on this sacred time touched by extravagant love in the laughter and tears, the aches and pains, the joys and surprises of embracing the "fall" of our Franciscan lives!
PRESENTER: ROSE MARY EVE HOLTER, OSF
Rose Mary Eve Holter, OSF, a sister of St. Francis of Philadelphia, is a storyteller, a musician and retreat director and enjoys teaching the dances of universal peace. She has master's degrees in spirituality and education and has been creating retreats for adults and youth since 1980. Rose Mary Eve currently serves at St. Stephen's School and Parish in Bradshaw, Md. Many of the stories used in her retreats come from her book: Dancing in the Crack: Stories of Inner Healing.
For more information or to register (registrations needed by June 25), contact (320)632-0668 or email: franciscanlife@fslf.org.